StatPro (LON:SOG) - FY12 trading in line
Jan 23rd 2013 - Edison Investment Research today published a report on StatPro (SOG.L, LSE:SOG, LON:SOG) entitled "FY12 Trading In Line". In summary, the report says:
StatPro has announced that FY12 trading was in line with expectations. Net cash at c £3.7m was £0.7m ahead of our forecasts on an adjusted basis, reflecting stronger-than-expected operating cash flow. StatPro Revolution, the group's young cloud service, has increased its annualised recurring revenue to £1.5m at the end of December from £0.5m a year earlier and £1.25m at the end of October. StatPro now has 21 fund administrator partners for Revolution, including six of the major global operators. This is up from the 12 at the end of September and provides a strong platform to ramp up the Revolution run rate in FY13 as they are essentially resellers. In our view, the shares are attractive if the group can...

About Edison Investment Research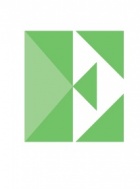 Edison, the investment intelligence firm, is the future of investor interaction with corporates. Our team of over 100 analysts and investment professionals work with leading companies, fund managers and investment banks worldwide to support their capital markets activity.  We provide services to more than 400 retained corporate and investor clients from our offices in London, New York, Frankfurt, Sydney and Wellington.  Edison is authorised and regulated by the Financial Conduct Authority (www.fsa.gov.uk/register/firmBasicDetails.do?sid=181584). more »