GLI Finance (LON:GLIF) - Gaining scale and diversity
Nov 09th 2012 - Edison Investment Research today published a report on GLI Finance (GLIF.L, LSE:GLIF, LON:GLIF) entitled "Gaining Scale And Diversity". In summary, the report says:
Greenwich Loan Income Fund (GLIF) has announced the acquisition of assets from BMS Specialist Debt Fund (BMS SDF) for a consideration of £11.6m (£10.3m in shares and £1.3m in cash). GLIF is primarily buying a portfolio of specialist UK SME loans, with an average 2008-12 return of 12%. There is some cash, some warrants (valued at nil) and a platform through which GLIF intends to offer similar loans to third parties. Management is committing funds to the new holding company and is appropriately incentivised. This acquisition modestly builds scale for the group, increasing the portfolio by approximately 5%, and gives some diversification.

About Edison Investment Research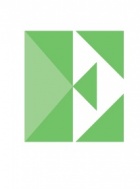 Edison, the investment intelligence firm, is the future of investor interaction with corporates. Our team of over 100 analysts and investment professionals work with leading companies, fund managers and investment banks worldwide to support their capital markets activity.  We provide services to more than 400 retained corporate and investor clients from our offices in London, New York, Frankfurt, Sydney and Wellington.  Edison is authorised and regulated by the Financial Conduct Authority (www.fsa.gov.uk/register/firmBasicDetails.do?sid=181584). more »