Seven Principles - Glimmer of recovery
Nov 13th 2012 - Edison Investment Research today published a report on Seven Principles entitled "Glimmer Of Recovery". In summary, the report says:
While Seven Principles' previous strong growth streak has been interrupted by the weak economy, disruption in its client base and staff churn from to an organisational restructuring, Q3 results show signs of stabilisation. There is still work to do but the restructuring is progressing, churn has stabilised and margins should continue to recover over the next 12 months. The timing of a full recovery is hard to gauge, but the company is well positioned in its key verticals and recent initiatives should strengthen its footing in growth segments such has enterprise mobile, cloud computing and database technologies.

About Edison Investment Research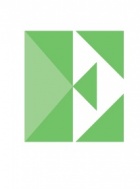 Edison, the investment intelligence firm, is the future of investor interaction with corporates. Our team of over 100 analysts and investment professionals work with leading companies, fund managers and investment banks worldwide to support their capital markets activity.  We provide services to more than 400 retained corporate and investor clients from our offices in London, New York, Frankfurt, Sydney and Wellington.  Edison is authorised and regulated by the Financial Conduct Authority (www.fsa.gov.uk/register/firmBasicDetails.do?sid=181584). more »