Martin Currie Global Portfolio Trust (LON:MNP) - Global portfolio with modest income
Feb 28th 2012 - Edison Investment Research today published a report on Martin Currie Global Portfolio Trust (MNP.L, LSE:MNP, LON:MNP) entitled "Global Portfolio With Modest Income". In summary, the report says:
Prior to 1 June 2011 Martin Currie Global Portfolio Trust's (MNP) investment in international (ex-UK) equities was restricted to 50% of the portfolio. This restriction was lifted, allowing investment in a broader set of opportunities, and the weighting to UK stocks is now 21%. Over the last 12 months MNP has outperformed the blended index by 3.3% and 8.7% in terms of NAV and price total return respectively. MNP is predominantly held by retail investors and pays an above-average yield for the global growth sector.

About Edison Investment Research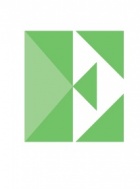 Edison, the investment intelligence firm, is the future of investor interaction with corporates. Our team of over 100 analysts and investment professionals work with leading companies, fund managers and investment banks worldwide to support their capital markets activity.  We provide services to more than 400 retained corporate and investor clients from our offices in London, New York, Frankfurt, Sydney and Wellington.  Edison is authorised and regulated by the Financial Conduct Authority (www.fsa.gov.uk/register/firmBasicDetails.do?sid=181584). more »