Securities Trust Of Scotland (LON:STS) - Global trust with quarterly dividends
Jan 09th 2013 - Edison Investment Research today published a report on Securities Trust of Scotland (STS.L, LSE:STS, LON:STS) entitled "Global Trust With Quarterly Dividends". In summary, the report says:
Securities Trust of Scotland (STS) is a global growth and income trust that pays quarterly dividends and currently offers a 3.6% yield. Since a change in investment mandate in July 2011, STS invests in high-yield global (previously UK only) equities. During the last 12 months STS has outperformed its benchmark index, the MSCI World High Dividend Yield Index, by 3.5% and 0.2% in terms of price and NAV total return respectively. The fee structure was also simplified with a view to keeping the TER below 1.0%. The manager, Alan Porter, believes that whilst existing uncertainties persist global equity markets are likely to be range bound and the focus remains on stocks with medium growth prospects (the manager defines this as...

About Edison Investment Research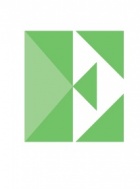 Edison, the investment intelligence firm, is the future of investor interaction with corporates. Our team of over 100 analysts and investment professionals work with leading companies, fund managers and investment banks worldwide to support their capital markets activity.  We provide services to more than 400 retained corporate and investor clients from our offices in London, New York, Frankfurt, Sydney and Wellington.  Edison is authorised and regulated by the Financial Conduct Authority (www.fsa.gov.uk/register/firmBasicDetails.do?sid=181584). more »