Baobab Resources (LON:BAO) - Grades up
Dec 14th 2010 - Edison Investment Research today published a report on Baobab Resources (BAO.L, LSE:BAO, LON:BAO) entitled "Grades Up". In summary, the report says:
In November, Baobab released the results of five step-out, reverse circulation (RC) drill holes from the northern portion of the South Zone of the Massamba Group trend in the vicinity of scout diamond drill hole TDH0019. Three of the five holes returned grades in excess of 30% Fe and, while they do not add to our estimate of the resource tonnage at South Zone, they do increase our estimate of the average grade of the deposit by 0.3 percentage points, from 29.2% Fe to 29.5% Fe.

About Edison Investment Research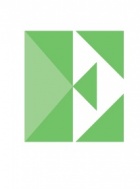 Edison, the investment intelligence firm, is the future of investor interaction with corporates. Our team of over 100 analysts and investment professionals work with leading companies, fund managers and investment banks worldwide to support their capital markets activity.  We provide services to more than 400 retained corporate and investor clients from our offices in London, New York, Frankfurt, Sydney and Wellington.  Edison is authorised and regulated by the Financial Conduct Authority (www.fsa.gov.uk/register/firmBasicDetails.do?sid=181584). more »