MedicX Fund (LON:MXF) - Improved growth outlook
May 17th 2010 - Edison Investment Research today published a report on MedicX Fund (MXF.L, LSE:MXF, LON:MXF) entitled "Improved Growth Outlook". In summary, the report says:
The recent fund-raising provided capital to accelerate the pace of acquisitions, which should in turn enhance earnings, dividends and NAV/share. Opportunities to invest the funds are provided by the fund's development pipeline, while access to fixed-rate debt and recent revisions to the management fee structure will translate greater scale into faster earnings growth and dividend cover. A highly stable asset class should benefit from capital growth in line with improving fundamentals and recovery in UK commercial property values. We will review forecasts post interim results on 26 May.

About Edison Investment Research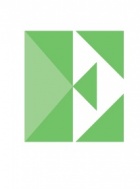 Edison, the investment intelligence firm, is the future of investor interaction with corporates. Our team of over 100 analysts and investment professionals work with leading companies, fund managers and investment banks worldwide to support their capital markets activity.  We provide services to more than 400 retained corporate and investor clients from our offices in London, New York, Frankfurt, Sydney and Wellington.  Edison is authorised and regulated by the Financial Conduct Authority (www.fsa.gov.uk/register/firmBasicDetails.do?sid=181584). more »