Park (LON:PKG) - Innovation delivering
Apr 24th 2012 - Edison Investment Research today published a report on Park (PKG.L, LSE:PKG, LON:PKG) entitled "Innovation Delivering". In summary, the report says:
Park has issued a trading update on its full year results (to 31 March 2012), due for release on 12 June 2012. The progress that could be seen in key performance indicators in H1 appears to have continued through the second half despite the tough economic environment, and we confirm our forecasts. Christmas 2011 sales volumes were ahead 5% and 2012 orders (FY13) are up c 6%. The Corporate division has increased billings by 15%, confirming the H1 order delay as just that, and demonstrating the impact of product development and innovation, focused on flexecash, of which more to come. Cash flow is strong; seasonal cash balances peaked at £152m (FY11: £140m) and continue to run well ahead of last...

About Edison Investment Research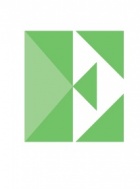 Edison, the investment intelligence firm, is the future of investor interaction with corporates. Our team of over 100 analysts and investment professionals work with leading companies, fund managers and investment banks worldwide to support their capital markets activity.  We provide services to more than 400 retained corporate and investor clients from our offices in London, New York, Frankfurt, Sydney and Wellington.  Edison is authorised and regulated by the Financial Conduct Authority (www.fsa.gov.uk/register/firmBasicDetails.do?sid=181584). more »