GB (LON:GBG) - International identity
Jun 06th 2007 - Edison Investment Research today published a report on GB (GBG.L, LSE:GBG, LON:GBG) entitled "International Identity". In summary, the report says:
Full-year results were in line with the April trading statement with small losses in all businesses. We continue to believe the Data Authentication business has major customer momentum in the UK and the partnership with Unisys is an example of the potential internationally. Key over the next 12 months will be the delivery of KPIs within DA and a clear path towards overall group profitability in FY09.

About Edison Investment Research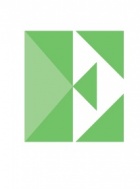 Edison, the investment intelligence firm, is the future of investor interaction with corporates. Our team of over 100 analysts and investment professionals work with leading companies, fund managers and investment banks worldwide to support their capital markets activity.  We provide services to more than 400 retained corporate and investor clients from our offices in London, New York, Frankfurt, Sydney and Wellington.  Edison is authorised and regulated by the Financial Conduct Authority (www.fsa.gov.uk/register/firmBasicDetails.do?sid=181584). more »