Is Yatirim Menkul Degerler - Investing in future growth
May 04th 2012 - Edison Investment Research today published a report on is yatirim menkul degerler entitled "Investing In Future Growth". In summary, the report says:
In what was a challenging year for investment banks around the world, IS Yatirim Menkul Degerler (ISY) saw its PBT decline 12% to TRY98.9m as operating revenues were unable to keep pace with rising operating costs. Despite the market volatility, ISY was still able to grow its revenues by 10% due to the solid performance of its interest and trading and brokerage business lines. Due to its market-leading position, strong balance sheet and fair valuation, ISY remains well positioned to benefit from any recovery in global markets and domestic interest rates.

About Edison Investment Research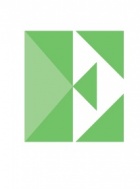 Edison, the investment intelligence firm, is the future of investor interaction with corporates. Our team of over 100 analysts and investment professionals work with leading companies, fund managers and investment banks worldwide to support their capital markets activity.  We provide services to more than 400 retained corporate and investor clients from our offices in London, New York, Frankfurt, Sydney and Wellington.  Edison is authorised and regulated by the Financial Conduct Authority (www.fsa.gov.uk/register/firmBasicDetails.do?sid=181584). more »