Orexigen Therapeutics - Investment summary: LIGHT ahead
Dec 21st 2012 - Edison Investment Research today published a report on Orexigen Therapeutics entitled "Investment Summary: LIGHT Ahead". In summary, the report says:
With the screening completed of 13,192 patients for the cardiovascular outcome trial (CVOT), LIGHT, Orexigen is on track to enrol c 10,400 and randomise c 9,000 patients by 1 January and 15 January 2013 respectively. An interim analysis of the trial could occur in between Q2-Q413, making the data available for FDA two to three months thereafter. We believe the LIGHT study has a high probability of generating positive outcome and ultimately leading to an approval in the US.

About Edison Investment Research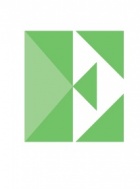 Edison, the investment intelligence firm, is the future of investor interaction with corporates. Our team of over 100 analysts and investment professionals work with leading companies, fund managers and investment banks worldwide to support their capital markets activity.  We provide services to more than 400 retained corporate and investor clients from our offices in London, New York, Frankfurt, Sydney and Wellington.  Edison is authorised and regulated by the Financial Conduct Authority (www.fsa.gov.uk/register/firmBasicDetails.do?sid=181584). more »