Basic Materials - Irish & Norwegian assets
Nov 08th 2012 - Edison Investment Research today published a report on Basic Materials entitled "Irish & Norwegian Assets". In summary, the report says:
We recently visited Dalradian Resources' Curraghinalt gold deposit in Northern Ireland. Since 2010, DNA has drilled 20,562m and it has an NI43-101 compliant resource of 2.7moz. An additional 57 holes totalling 15,677m have recently been drilled and are not included in the 2011 resource estimate. Although c 83% of the resources are in the inferred category, the Curraghinalt mesothermal gold deposit remains open at depth and along strike. DNA's latest step out holes, located 1,700m along strike, have intersected gold mineralisation grading up to 23.62g/t over 1.5m. With a recent PEA for the Curraghinalt deposit and highly prospective precious and base metals concessions in Norway, DNA is poised to benefit from higher commodity prices.

About Edison Investment Research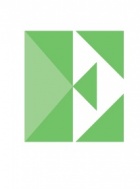 Edison, the investment intelligence firm, is the future of investor interaction with corporates. Our team of over 100 analysts and investment professionals work with leading companies, fund managers and investment banks worldwide to support their capital markets activity.  We provide services to more than 400 retained corporate and investor clients from our offices in London, New York, Frankfurt, Sydney and Wellington.  Edison is authorised and regulated by the Financial Conduct Authority (www.fsa.gov.uk/register/firmBasicDetails.do?sid=181584). more »