Stobart (LON:STOB) - Managing tough conditions
Dec 11th 2012 - Edison Investment Research today published a report on Stobart (STOB.L, LSE:STOB, LON:STOB) entitled "Managing Tough Conditions". In summary, the report says:
Stobart's interim results highlighted that despite difficult economic conditions, the core transport & distribution delivered a robust performance, while the pace of estates realisations have been impacted. The moves to improve efficiency and operational performance are beginning to come through and are likely to have a greater impact in H2, while strategic progress continues in air. While biomass has been a little slower than anticipated to ramp-up, we feel this shows an upward trend now the government's renewable obligation certificate (ROC) banding review is complete. A clearer way forward, beneficial to Stobart's long-term strategy, is now visible. While the short-term outlook for investors remains bumpy, we believe value should be delivered for longer-term investors over the four-year plan.

About Edison Investment Research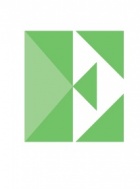 Edison, the investment intelligence firm, is the future of investor interaction with corporates. Our team of over 100 analysts and investment professionals work with leading companies, fund managers and investment banks worldwide to support their capital markets activity.  We provide services to more than 400 retained corporate and investor clients from our offices in London, New York, Frankfurt, Sydney and Wellington.  Edison is authorised and regulated by the Financial Conduct Authority (www.fsa.gov.uk/register/firmBasicDetails.do?sid=181584). more »