Hogg Robinson (LON:HRG) - More good news
Feb 16th 2011 - Edison Investment Research today published a report on Hogg Robinson (HRG.L, LSE:HRG, LON:HRG) entitled "More Good News". In summary, the report says:
Today's confirmation of further robust trading shows HRG's bumper interim performance to have been no fluke. Accelerating revenue growth (double-digit since September) is helping to generate better than expected returns (we are raising our PBT forecast by £1m this year and next), which would have been even higher in FY11 but for the planned current investment in growth. The company's financial position continues to improve.

About Edison Investment Research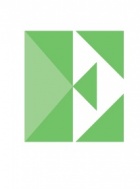 Edison, the investment intelligence firm, is the future of investor interaction with corporates. Our team of over 100 analysts and investment professionals work with leading companies, fund managers and investment banks worldwide to support their capital markets activity.  We provide services to more than 400 retained corporate and investor clients from our offices in London, New York, Frankfurt, Sydney and Wellington.  Edison is authorised and regulated by the Financial Conduct Authority (www.fsa.gov.uk/register/firmBasicDetails.do?sid=181584). more »