Deltex Medical (LON:DEMG) - NHS sales up 40%
Apr 23rd 2012 - Edison Investment Research today published a report on Deltex Medical (DEMG.L, LSE:DEMG, LON:DEMG) entitled "NHS Sales Up 40%". In summary, the report says:
The £1.5m raised by Deltex provides additional working capital given the 40% rise in NHS orders experienced in Q1. NHS hospitals are under significant NHS executive and financial pressure to adopt surgical fluid management by March 2013. This is likely to drive an acceleration in probe and monitor sales, particularly over autumn and winter. Q1 sales continued the 40% growth trend of late 2011. However, NHS trusts may hoard cash in H1 of their FY13 year. CardioQ has strong evidence of effectiveness and is the only NICE-recommended product.

About Edison Investment Research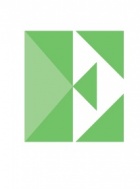 Edison, the investment intelligence firm, is the future of investor interaction with corporates. Our team of over 100 analysts and investment professionals work with leading companies, fund managers and investment banks worldwide to support their capital markets activity.  We provide services to more than 400 retained corporate and investor clients from our offices in London, New York, Frankfurt, Sydney and Wellington.  Edison is authorised and regulated by the Financial Conduct Authority (www.fsa.gov.uk/register/firmBasicDetails.do?sid=181584). more »