Touchstone Exploration - Operating cautiously
Jan 23rd 2015 - today published a report on Touchstone Exploration entitled "Operating Cautiously". In summary, the report says:
Touchstone Exploration (TXP) has put a strategy in place for 2015 aimed at weathering the current storm of low crude oil prices while maintaining the ongoing viability of its assets in Trinidad. In an effort to conserve the balance sheet, TXP is restricting capital spend in Q115 to funds generated from operations, in addition to pledging to cut operating expenses and corporate overheads in both Canada and Trinidad. In our view, TXP has a proven strategy in place to exploit its assets in Trinidad. In entering 'temporary hibernation', the group is preserving its assets for reactivation under a more favourable macro environment.

About Edison Investment Research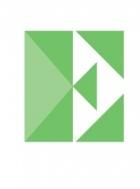 Edison is an investment research and advisory company, with offices in North America, Europe, the Middle East and AsiaPac. The heart of Edison is our world renowned equity research platform and deep multi-sector expertise. At Edison Investment Research, our research is widely read by international investors, advisors and stakeholders. Edison Advisors leverages our core research platform to provide differentiated services including investor relations and strategic consulting. more »
Add a bio & photo