EpiCept Corporation - Poised for growth
Aug 12th 2011 - Edison Investment Research today published a report on EpiCept Corporation entitled "Poised For Growth". In summary, the report says:
Lead product Ceplene is being launched in the EU for the maintenance of remission and prevention of relapse of Acute Myeloid Leukaemia (AML). EpiCept has applied for an FDA SPA for the US Phase III trial. EpiCept is seeking a licensing partner to conduct Phase III trials of AmiKet for neuropathic pain. EpiCept also has two novel oncology products in Phase II trials for anaplastic thyroid cancer and glioblastoma multiforme and melanoma brain metastases; the latter product is licensed to Myrexis.

About Edison Investment Research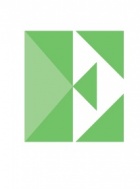 Edison, the investment intelligence firm, is the future of investor interaction with corporates. Our team of over 100 analysts and investment professionals work with leading companies, fund managers and investment banks worldwide to support their capital markets activity.  We provide services to more than 400 retained corporate and investor clients from our offices in London, New York, Frankfurt, Sydney and Wellington.  Edison is authorised and regulated by the Financial Conduct Authority (www.fsa.gov.uk/register/firmBasicDetails.do?sid=181584). more »