Brewin Dolphin Holdings (LON:BRW) - Portfolio tidying
Feb 16th 2011 - Edison Investment Research today published a report on Brewin Dolphin Holdings (BRW.L, LSE:BRW, LON:BRW) entitled "Portfolio Tidying". In summary, the report says:
Brewin Dolphin announced the proposed sale of its Corporate Advisory and Broking division to management and financial backers. On our estimates, the unit represented less than 5% of group revenues and profits, and the strategic synergies of being part of Brewin Dolphin (BD) were modest. The consideration is £1m cash and a 14% preferred interest in the new entity (valued at £4m) which is expected to be held for the long term. The latter has some upside for BD if the unit outperforms expectations.

About Edison Investment Research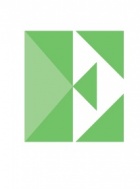 Edison, the investment intelligence firm, is the future of investor interaction with corporates. Our team of over 100 analysts and investment professionals work with leading companies, fund managers and investment banks worldwide to support their capital markets activity.  We provide services to more than 400 retained corporate and investor clients from our offices in London, New York, Frankfurt, Sydney and Wellington.  Edison is authorised and regulated by the Financial Conduct Authority (www.fsa.gov.uk/register/firmBasicDetails.do?sid=181584). more »