Is Pharma (LON:ISPH) - Profitability in sight
Jun 06th 2007 - Edison Investment Research today published a report on Is Pharma (ISPH.L, LSE:ISPH, LON:ISPH) entitled "Profitability In Sight". In summary, the report says:
Following the recent £13m takeover of Acorus Therapeutics, the new Maelor is set to hit profitability in fiscal 2008, driven by the acquired product portfolio. It has just published 2007 results which relate to the former Maelor business.

About Edison Investment Research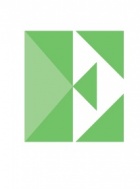 Edison, the investment intelligence firm, is the future of investor interaction with corporates. Our team of over 100 analysts and investment professionals work with leading companies, fund managers and investment banks worldwide to support their capital markets activity.  We provide services to more than 400 retained corporate and investor clients from our offices in London, New York, Frankfurt, Sydney and Wellington.  Edison is authorised and regulated by the Financial Conduct Authority (www.fsa.gov.uk/register/firmBasicDetails.do?sid=181584). more »