Spanish Mountain Gold - Progress on track
Apr 12th 2012 - Edison Investment Research today published a report on Spanish Mountain Gold entitled "Progress On Track". In summary, the report says:
Spanish Mountain Gold's expectations that the measured and indicated resources at the Main Zone will rise to 3Moz with 2.5Moz recoverable have been encouraged by the latest figures for the in-fill drilling announced on 3 April 2012. These support management's hopes, put forward in the March 2012 presentation, for 200,000+oz of gold production a year for more than 12 years opencast mining. This would be a major improvement on the 10-year production life of the mine as estimated in the preliminary economic assessment (PEA) of November 2010.

About Edison Investment Research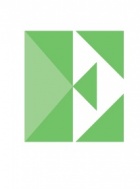 Edison, the investment intelligence firm, is the future of investor interaction with corporates. Our team of over 100 analysts and investment professionals work with leading companies, fund managers and investment banks worldwide to support their capital markets activity.  We provide services to more than 400 retained corporate and investor clients from our offices in London, New York, Frankfurt, Sydney and Wellington.  Edison is authorised and regulated by the Financial Conduct Authority (www.fsa.gov.uk/register/firmBasicDetails.do?sid=181584). more »