XP Power (LON:XPP) - Q1 order improvement
Apr 12th 2012 - Edison Investment Research today published a report on XP Power (XPP.L, LSE:XPP, LON:XPP) entitled "Q1 Order Improvement". In summary, the report says:
XP reported a 10% y-o-y decline in Q1 revenues, in line with our expectations. Stronger order intake in Q1 should support higher Q2 revenues, in line with our forecast for growing orders and revenues through the course of 2012. Consequently we maintain our forecasts. XP continues to deliver on its strategy of growing its in-house design and manufacturing and this will continue to drive margins over the forecast period. With much of the weaker trading environment factored into the share price, we view the stock as undervalued versus peers.

About Edison Investment Research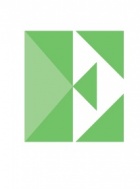 Edison, the investment intelligence firm, is the future of investor interaction with corporates. Our team of over 100 analysts and investment professionals work with leading companies, fund managers and investment banks worldwide to support their capital markets activity.  We provide services to more than 400 retained corporate and investor clients from our offices in London, New York, Frankfurt, Sydney and Wellington.  Edison is authorised and regulated by the Financial Conduct Authority (www.fsa.gov.uk/register/firmBasicDetails.do?sid=181584). more »