Antofagasta (LON:ANTO) - Rebasing expectations
Jul 18th 2013 - Edison Investment Research today published a report on Antofagasta (ANTO.L, LSE:ANTO, LON:ANTO) entitled "Rebasing Expectations". In summary, the report says:
After three years of strong production growth, we anticipate three years of stable copper output before Antofagasta's next major growth phase. A lower copper price, rising costs and falling by-product credits adversely affect FY13 EPS, which we forecast to fall 46% y-o-y to US$0.75. The return to a 35% payout ratio results in a 72% y-o-y fall in our forecast FY13 total dividend. Highly cash generative current operations underpin our standard NPV10 valuation of 742p per share and arguably a 9% discount rate would be justified, which would raise it to 828p. Although growth projects could double copper output, value generation is limited by their capital intensity.

About Edison Investment Research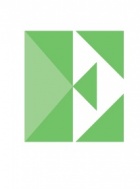 Edison, the investment intelligence firm, is the future of investor interaction with corporates. Our team of over 100 analysts and investment professionals work with leading companies, fund managers and investment banks worldwide to support their capital markets activity.  We provide services to more than 400 retained corporate and investor clients from our offices in London, New York, Frankfurt, Sydney and Wellington.  Edison is authorised and regulated by the Financial Conduct Authority (www.fsa.gov.uk/register/firmBasicDetails.do?sid=181584). more »