Circle Holdings (LON:CIRC) - Recent deals focus on driving NHS revenues
Aug 12th 2013 - Edison Investment Research today published a report on Circle Holdings (CIRC.L, LSE:CIRC, LON:CIRC) entitled "Recent Deals Focus On Driving NHS Revenues". In summary, the report says:
Circle has been awarded preferred bid status for a new five-year NHS contract in Bedfordshire (worth c £120m) and announced a new partnership with Capita. The new partnership has already tendered for a five-year contract worth c £1bn for older people's care. Meanwhile, renewal of the profitable Nottingham NHS Treatment Centre contract is confirmed and Circle continues to negotiate possible funding for the building of a new independent hospital (CircleManchester).

About Edison Investment Research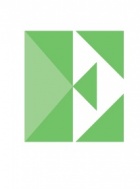 Edison, the investment intelligence firm, is the future of investor interaction with corporates. Our team of over 100 analysts and investment professionals work with leading companies, fund managers and investment banks worldwide to support their capital markets activity.  We provide services to more than 400 retained corporate and investor clients from our offices in London, New York, Frankfurt, Sydney and Wellington.  Edison is authorised and regulated by the Financial Conduct Authority (www.fsa.gov.uk/register/firmBasicDetails.do?sid=181584). more »