FrancotypPostalia Holding - Reinventing mail services
Apr 20th 2012 - Edison Investment Research today published a report on FrancotypPostalia Holding entitled "Reinventing Mail Services". In summary, the report says:
If the FPH equity story had revolved around site relocations and a new franking machine, investors would be forgiven for categorising the company as a low-growth ageing technology business. But FPH has a disruptive technology with De-Mail. Market forecasts may be aggressive, but the company is on the brink of conversion from old-school engineering to a new-age electronic communication service provider. We recommend investors should take a new look at this old company.

About Edison Investment Research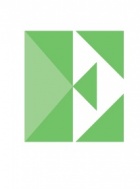 Edison, the investment intelligence firm, is the future of investor interaction with corporates. Our team of over 100 analysts and investment professionals work with leading companies, fund managers and investment banks worldwide to support their capital markets activity.  We provide services to more than 400 retained corporate and investor clients from our offices in London, New York, Frankfurt, Sydney and Wellington.  Edison is authorised and regulated by the Financial Conduct Authority (www.fsa.gov.uk/register/firmBasicDetails.do?sid=181584). more »