Primary Health Properties (LON:PHP) - Secure port in a storm
Aug 30th 2011 - Edison Investment Research today published a report on Primary Health Properties (PHP.L, LSE:PHP, LON:PHP) entitled "Secure Port In A Storm". In summary, the report says:
The interims showed portfolio performance and revenue growth on track for our full year and dividend growth forecasts. H2 looks well set, with firepower ready for acquisitions and strategies under consideration to unlock value. The medium-term objective remains a material increase in portfolio scale and, although we assume that the debate over healthcare reform results in a development hiatus into 2012, PHP still expects to fold-in another £40-60m of assets from market purchases in the next year, refinance current debt and roll out earnings enhancing asset management initiatives. These should benefit operating margins and EPS in the short term. The shares have strong attractions in an uncertain economic backdrop. The downside, as ever, remains well-covered by long-term revenue visibility and...

About Edison Investment Research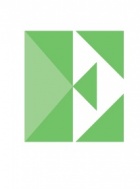 Edison, the investment intelligence firm, is the future of investor interaction with corporates. Our team of over 100 analysts and investment professionals work with leading companies, fund managers and investment banks worldwide to support their capital markets activity.  We provide services to more than 400 retained corporate and investor clients from our offices in London, New York, Frankfurt, Sydney and Wellington.  Edison is authorised and regulated by the Financial Conduct Authority (www.fsa.gov.uk/register/firmBasicDetails.do?sid=181584). more »