Severfield (LON:SFR) - Share gain, some pain
Aug 26th 2010 - Edison Investment Research today published a report on Severfield (SFR.L, LSE:SFR, LON:SFR) entitled "Share Gain, Some Pain". In summary, the report says:
Management has called the shape of the downturn pretty well and has been proactive in securing work, which has enhanced its competitive position. This will not translate to a sharp earnings recovery in the short term although mid-cycle potential is arguably much improved. India adds a new dimension and its ramp-up phase will be keenly watched. Overall, SFR has performed creditably in very tough conditions though there is no obvious near-term catalyst to drive share price outperformance.

About Edison Investment Research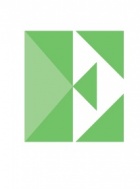 Edison, the investment intelligence firm, is the future of investor interaction with corporates. Our team of over 100 analysts and investment professionals work with leading companies, fund managers and investment banks worldwide to support their capital markets activity.  We provide services to more than 400 retained corporate and investor clients from our offices in London, New York, Frankfurt, Sydney and Wellington.  Edison is authorised and regulated by the Financial Conduct Authority (www.fsa.gov.uk/register/firmBasicDetails.do?sid=181584). more »