Allocate Software (LON:ALL) - Slow approval cycles bite
Oct 04th 2012 - Edison Investment Research today published a report on Allocate Software (ALL.L, LSE:ALL, LON:ALL) entitled "Slow Approval Cycles Bite". In summary, the report says:
Allocate's Q1 licensing weakness continued, with decision paralysis within the NHS. Growth of subscription sales, particularly HealthRoster Cloud, should improve earnings visibility over time, but is not enough to offset the licensing shortfall in the short term, with our forecast EPS moving back by 18% for 2013 and 2014.

About Edison Investment Research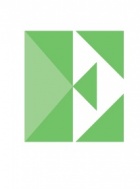 Edison, the investment intelligence firm, is the future of investor interaction with corporates. Our team of over 100 analysts and investment professionals work with leading companies, fund managers and investment banks worldwide to support their capital markets activity.  We provide services to more than 400 retained corporate and investor clients from our offices in London, New York, Frankfurt, Sydney and Wellington.  Edison is authorised and regulated by the Financial Conduct Authority (www.fsa.gov.uk/register/firmBasicDetails.do?sid=181584). more »