Pan African Resources (LON:PAF) - Smooth transition into new era
Sep 28th 2012 - Edison Investment Research today published a report on Pan African Resources (PAF.L, LSE:PAF, LON:PAF) entitled "Smooth Transition Into New Era". In summary, the report says:
Over the last month, Pan African Resources (PAF) has updated the market on a number of major business initiatives, including the Evander Gold Mines (EGM) acquisition and Manica disposal. It has also announced that, with "a reasonable degree of certainty", its EPS and headline EPS (HEPS) for the year ended 30 June 2012 will be 64-74% higher than the 1.2pps generated in FY11 – ie in the range 1.968-2.088pps (vs a comparable Edison estimate of 1.75pps previously).

About Edison Investment Research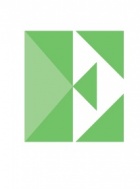 Edison, the investment intelligence firm, is the future of investor interaction with corporates. Our team of over 100 analysts and investment professionals work with leading companies, fund managers and investment banks worldwide to support their capital markets activity.  We provide services to more than 400 retained corporate and investor clients from our offices in London, New York, Frankfurt, Sydney and Wellington.  Edison is authorised and regulated by the Financial Conduct Authority (www.fsa.gov.uk/register/firmBasicDetails.do?sid=181584). more »