Oxford BioMedica (LON:OXB) - Solid LentiVector safety
May 14th 2012 - Edison Investment Research today published a report on Oxford BioMedica (OXB.L, LSE:OXB, LON:OXB) entitled "Solid LentiVector Safety". In summary, the report says:
LentiVector's favourable safety profile is further supported by clinical data presented at ARVO 2012 from the ocular programmes. To date no adverse events related to the company's LentiVector platform (four products in the clinic), nor administration methods, have been seen. Positive initial data from the Phase I trial of RetinoStat in wet AMD bodes well for partner Sanofi potentially exercising its option to license later this year. Option exercise is expected to be the next major catalyst, triggering double-digit million-dollar milestones and securing Oxford BioMedica's cash position beyond Q113. This would also provide funds to run at least part of the Phase IIa/b ProSavin trial planned for 2013, which should advance ongoing deal discussions.

About Edison Investment Research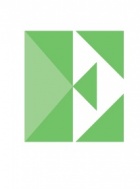 Edison, the investment intelligence firm, is the future of investor interaction with corporates. Our team of over 100 analysts and investment professionals work with leading companies, fund managers and investment banks worldwide to support their capital markets activity.  We provide services to more than 400 retained corporate and investor clients from our offices in London, New York, Frankfurt, Sydney and Wellington.  Edison is authorised and regulated by the Financial Conduct Authority (www.fsa.gov.uk/register/firmBasicDetails.do?sid=181584). more »