Brewin Dolphin Holdings (LON:BRW) - Sowing seeds in 2012
Jun 01st 2012 - Edison Investment Research today published a report on Brewin Dolphin Holdings (BRW.L, LSE:BRW, LON:BRW) entitled "Sowing Seeds In 2012". In summary, the report says:
Given Brewin Dolphin's (BD) success at the Chelsea Flower Show, a gardening analogy is appropriate for its interim results announced on 29 May. The company has sown the seeds for a great display in the future, but near term the ground has been flooded by market downpours. Its strategic review is on time and on budget to deliver 20% margins in 2014. However, we have reduced our 2012/13 estimates to reflect weaker near-term customer trading activity. We do not expect this adjustment to surprise investors.

About Edison Investment Research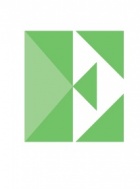 Edison, the investment intelligence firm, is the future of investor interaction with corporates. Our team of over 100 analysts and investment professionals work with leading companies, fund managers and investment banks worldwide to support their capital markets activity.  We provide services to more than 400 retained corporate and investor clients from our offices in London, New York, Frankfurt, Sydney and Wellington.  Edison is authorised and regulated by the Financial Conduct Authority (www.fsa.gov.uk/register/firmBasicDetails.do?sid=181584). more »