Entertainment One (LON:ETO) - Start of a big year...
Apr 16th 2013 - Edison Investment Research today published a report on Entertainment One (ETO.L, LSE:ETO, LON:ETO) entitled "Start Of A Big Year...". In summary, the report says:
FY14 will be the first full year of Entertainment One's (eOne) ownership of Alliance Films and the recent trading update confirmed that the integration of the two businesses is proceeding ahead of schedule. eOne is now the number one independent multi-territory distributor and Canada's new 'mini major'. Its distribution network will enable it to leverage its expanded film content and TV programming internationally and we expect 29% growth in EPS in FY14e. Yet the FY14 EV/EBITDA is only 7.6 times. We expect the shares to perform well as eOne, with its market capitalisation now close to £500m, moves firmly onto investors' radars.

About Edison Investment Research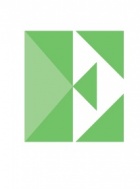 Edison, the investment intelligence firm, is the future of investor interaction with corporates. Our team of over 100 analysts and investment professionals work with leading companies, fund managers and investment banks worldwide to support their capital markets activity.  We provide services to more than 400 retained corporate and investor clients from our offices in London, New York, Frankfurt, Sydney and Wellington.  Edison is authorised and regulated by the Financial Conduct Authority (www.fsa.gov.uk/register/firmBasicDetails.do?sid=181584). more »