J Sainsbury (LON:SBRY) - Statement was promising but how are the margins holding up?
Mar 31st 2009 - Investorschampion today published a report on J Sainsbury (SBRY.L, LSE:SBRY, LON:SBRY) entitled "Statement Was Promising But How Are The Margins Holding Up?". In summary, the report says:
Fourth quarter trading statement was promising but more detail on margins is surely needed in order to gauge if they are really making progress – congratulations to Marks for addressing this last point in their statement!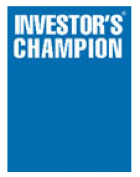 Investor's Champion offers objective, incisive and forthright comment on quoted companies. Our commentaries address what we believe are the key issues in respect of each company in a concise easy to read format. more »