Brady (LON:BRY) - Strong growth in FY11
Jan 16th 2012 - Edison Investment Research today published a report on Brady (BRY.L, LSE:BRY, LON:BRY) entitled "Strong Growth In FY11". In summary, the report says:
Brady has released a healthy trading update this morning, which indicates that FY11 numbers will be slightly ahead of our forecasts, with headline revenue growth of c 70% and like-for-like growth of c 10%. The group won 14 significant new contracts in FY11, compared with 10 in FY10 and over half of revenues are now recurring in nature. Following a consultation process last year, the group will, over a period of time, evolve all new business to a rental model. In our view this will widen the group's addressable market while improving both visibility and quality of earnings.

About Edison Investment Research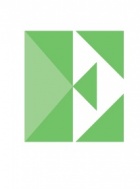 Edison, the investment intelligence firm, is the future of investor interaction with corporates. Our team of over 100 analysts and investment professionals work with leading companies, fund managers and investment banks worldwide to support their capital markets activity.  We provide services to more than 400 retained corporate and investor clients from our offices in London, New York, Frankfurt, Sydney and Wellington.  Edison is authorised and regulated by the Financial Conduct Authority (www.fsa.gov.uk/register/firmBasicDetails.do?sid=181584). more »