Verastem - Targeting cancer stem cells
Jan 17th 2013 - Edison Investment Research today published a report on Verastem entitled "Targeting Cancer Stem Cells". In summary, the report says:
Verastem will shortly begin a series of studies that should provide definitive proof-of-concept for its cancer stem cell (CSC) hypothesis. The company plans to initiate Phase II trials of its lead compound, VS-6063, a FAK inhibitor that preclinical tests suggest is CSC-directed in mesothelioma and ovarian cancer. It also expects to advance VS-4718 and VS-5584, two CSC-directed compounds, into human clinical studies and decide on suitable indications thereafter. Verastem is well funded (>$90m cash) to reach the significant value inflection points associated with the results of these studies.

About Edison Investment Research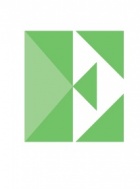 Edison, the investment intelligence firm, is the future of investor interaction with corporates. Our team of over 100 analysts and investment professionals work with leading companies, fund managers and investment banks worldwide to support their capital markets activity.  We provide services to more than 400 retained corporate and investor clients from our offices in London, New York, Frankfurt, Sydney and Wellington.  Edison is authorised and regulated by the Financial Conduct Authority (www.fsa.gov.uk/register/firmBasicDetails.do?sid=181584). more »