Addex Therapeutics - Targeting deals and data in 2013
Dec 04th 2012 - Edison Investment Research today published a report on Addex Therapeutics entitled "Targeting Deals And Data In 2013". In summary, the report says:
Buoyed by its recent fund-raising and pipeline progress, Addex is entering a critical period in which it hopes to secure a partnership for its lead programme, dipraglurant, for PD-LID and other CNS indications. Encouraging Phase II results for lead partnered drug, JNJ-40411813, being advanced for the treatment of negative symptoms in schizophrenia, raise the prospect of further positive clinical data in 2013 and/or initiation of new clinical studies by J&J. Addex's internal pipeline should also progress in 2013 with the initiation of Phase I trials for ADX71441.

About Edison Investment Research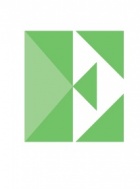 Edison, the investment intelligence firm, is the future of investor interaction with corporates. Our team of over 100 analysts and investment professionals work with leading companies, fund managers and investment banks worldwide to support their capital markets activity.  We provide services to more than 400 retained corporate and investor clients from our offices in London, New York, Frankfurt, Sydney and Wellington.  Edison is authorised and regulated by the Financial Conduct Authority (www.fsa.gov.uk/register/firmBasicDetails.do?sid=181584). more »