Chemring (LON:CHG) - The bad, the bad and the ugly
Nov 12th 2012 - Edison Investment Research today published a report on Chemring (CHG.L, LSE:CHG, LON:CHG) entitled "The Bad, The Bad And The Ugly". In summary, the report says:
Following confirmation that the faint hope of a suitable bid from Carlyle had evaporated, Chemring's focus turns to creating a turnaround vision, a task that appears daunting. Ever since June's interims, the focus was on the group to deliver stellar H2 results to meet expectations. Two profit warnings later and following protracted bid negotiations, Chemring is left ruing the decision not to cut those expectations at the time. Having lost the former FD and CEO, many are left wondering whether the group can deliver any form of stability, let alone growth. With the appointment of Mark Papwoth as CEO, investors have a man with turnaround experience, although we do not expect it to be a quick or easy process.

About Edison Investment Research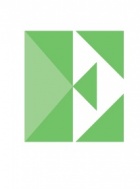 Edison, the investment intelligence firm, is the future of investor interaction with corporates. Our team of over 100 analysts and investment professionals work with leading companies, fund managers and investment banks worldwide to support their capital markets activity.  We provide services to more than 400 retained corporate and investor clients from our offices in London, New York, Frankfurt, Sydney and Wellington.  Edison is authorised and regulated by the Financial Conduct Authority (www.fsa.gov.uk/register/firmBasicDetails.do?sid=181584). more »