StatPro (LON:SOG) - The cloud is compelling
May 02nd 2012 - Edison Investment Research today published a report on StatPro (SOG.L, LSE:SOG, LON:SOG) entitled "The Cloud Is Compelling". In summary, the report says:
In an update released in conjunction with its AGM, StatPro reports that trading in Q112 has been in line with expectations. StatPro now has 80 clients taking Revolution – the new cloud service. More importantly, the company says it is making good progress in talks with custodian banks and fund administrators, which it hopes will provide important routes to market for Revolution. StatPro continues to enjoy a first mover advantage with Revolution, and if the group can successfully scale the product we believe there is significant upside potential in the shares.

About Edison Investment Research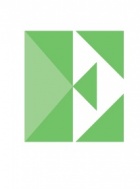 Edison, the investment intelligence firm, is the future of investor interaction with corporates. Our team of over 100 analysts and investment professionals work with leading companies, fund managers and investment banks worldwide to support their capital markets activity.  We provide services to more than 400 retained corporate and investor clients from our offices in London, New York, Frankfurt, Sydney and Wellington.  Edison is authorised and regulated by the Financial Conduct Authority (www.fsa.gov.uk/register/firmBasicDetails.do?sid=181584). more »