SkyePharma (LON:SKP) - The end of the beginning
Apr 27th 2012 - Edison Investment Research today published a report on SkyePharma (SKP.L, LSE:SKP, LON:SKP) entitled "The End Of The Beginning". In summary, the report says:
"This is not the end. It is not even the beginning of the end. But it is, perhaps, the end of the beginning." The words of Sir Winston Churchill could well be applied to Flutiform's tortuous regulatory process which, with the CHMP's positive opinion, has at last met with a positive outcome. Assuming that Flutiform is approved – effectively a formality – and launched, £83m of convertible bonds must be refinanced without unduly diluting equity holders. If SkyePharma were to achieve this, focus would at last revert to its operating activities, which the market cap should begin to reflect.

About Edison Investment Research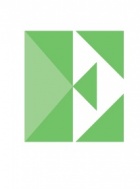 Edison, the investment intelligence firm, is the future of investor interaction with corporates. Our team of over 100 analysts and investment professionals work with leading companies, fund managers and investment banks worldwide to support their capital markets activity.  We provide services to more than 400 retained corporate and investor clients from our offices in London, New York, Frankfurt, Sydney and Wellington.  Edison is authorised and regulated by the Financial Conduct Authority (www.fsa.gov.uk/register/firmBasicDetails.do?sid=181584). more »