Clavis Pharma - The ride of the Valkyries
Nov 13th 2012 - Edison Investment Research today published a report on Clavis Pharma entitled "The Ride Of The Valkyries". In summary, the report says:
The pivotal LEAP Phase II/III study in metastatic pancreatic cancer delivered an unambiguously negative result, failing to show a survival advantage for CP-4126 vs gemcitabine or indeed provide any evidence in support the hENT1 hypothesis. All development work on CP-4126 has been suspended and the termination of the Clovis collaboration now seems inevitable. Clavis' investment case is thus now entirely focused on the outcome, due in late Q113, of the CLAVELA Phase III study of elacytarabine in acute myeloid leukaemia. The CP-4126 failure triggered an 87% fall in Clavis' share price, leaving the shares trading at little above their cash value (NOK7.80/share).

About Edison Investment Research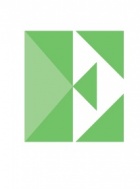 Edison, the investment intelligence firm, is the future of investor interaction with corporates. Our team of over 100 analysts and investment professionals work with leading companies, fund managers and investment banks worldwide to support their capital markets activity.  We provide services to more than 400 retained corporate and investor clients from our offices in London, New York, Frankfurt, Sydney and Wellington.  Edison is authorised and regulated by the Financial Conduct Authority (www.fsa.gov.uk/register/firmBasicDetails.do?sid=181584). more »