Severfield (LON:SFR) - Toughing it out
Mar 24th 2011 - Edison Investment Research today published a report on Severfield (SFR.L, LSE:SFR, LON:SFR) entitled "Toughing It Out". In summary, the report says:
Severfield has an enhanced competitive position, but markets rarely give credit for this in a downturn. Management flags an extended business trough into 2011, with a mix-driven upturn expected to commence next year. Despite some concern over H211 visibility, near-term order book development (based on current pipeline opportunities) could provide the catalyst for improved confidence.

About Edison Investment Research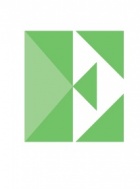 Edison, the investment intelligence firm, is the future of investor interaction with corporates. Our team of over 100 analysts and investment professionals work with leading companies, fund managers and investment banks worldwide to support their capital markets activity.  We provide services to more than 400 retained corporate and investor clients from our offices in London, New York, Frankfurt, Sydney and Wellington.  Edison is authorised and regulated by the Financial Conduct Authority (www.fsa.gov.uk/register/firmBasicDetails.do?sid=181584). more »