OneView (LON:ONEV) - Value in the brands
Dec 01st 2010 - Edison Investment Research today published a report on OneView (ONEV.L, LSE:ONEV, LON:ONEV) entitled "Value In The Brands". In summary, the report says:
Armour Group has emerged profitable in a challenging year, although the expectation of continuing tough markets suggests caution about the immediate profit potential. This reflects the consistent investment in innovative new products, when others cut research budgets. The group has modest gearing and has increased the value of its brands by this investment. An 80% discount to assets has considerable attractions.

About Edison Investment Research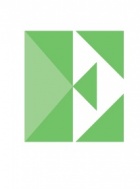 Edison, the investment intelligence firm, is the future of investor interaction with corporates. Our team of over 100 analysts and investment professionals work with leading companies, fund managers and investment banks worldwide to support their capital markets activity.  We provide services to more than 400 retained corporate and investor clients from our offices in London, New York, Frankfurt, Sydney and Wellington.  Edison is authorised and regulated by the Financial Conduct Authority (www.fsa.gov.uk/register/firmBasicDetails.do?sid=181584). more »