Psion (LON:PON) - Weathering the storm
May 08th 2012 - Edison Investment Research today published a report on Psion (PON.L, LSE:PON, LON:PON) entitled "Weathering The Storm". In summary, the report says:
Psion's IMS states that trading in Q1 has been broadly in line with expectations. Market conditions remain tough but there are signs that Psion is competing more effectively. Our estimates are unchanged, although as ever the Q4 trading period will be key to the full year result. With the increased scalability added to the model, a modicum of incremental growth should generate substantial earnings upside.

About Edison Investment Research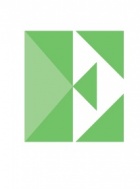 Edison, the investment intelligence firm, is the future of investor interaction with corporates. Our team of over 100 analysts and investment professionals work with leading companies, fund managers and investment banks worldwide to support their capital markets activity.  We provide services to more than 400 retained corporate and investor clients from our offices in London, New York, Frankfurt, Sydney and Wellington.  Edison is authorised and regulated by the Financial Conduct Authority (www.fsa.gov.uk/register/firmBasicDetails.do?sid=181584). more »