For a more advanced search, try a few operators as follows:
Close
Match exact phrases with quote marks: e.g "Royal Dutch Shell" AND operator: e.g. Shell & BP OR operator: e.g. Shell | BP NOT operator: e.g. Shell -BP Use Brackets to group keywords: e.g. (Royal Dutch Shell)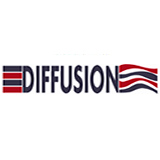 Energy Technique
Share Prices / Industrials / Machinery, Equipment & Components
Small Cap Value Report (26 Feb 2015) - IND, ZYT, ETQ, REDD, QPP, DGB, ATQT, R4E, LVD
LON:IND
by Paul Scott 26th Feb '15
· 24 comments · 27387 reads · 33 votes
"Good morning! I'm running a little late today, due to having a jolly old time last night at a wonderful event organised by ShareSoc, and kindly hosted by Killik & Co, in their beautiful and histor…"
Array Array Array