For a more advanced search, try a few operators as follows:
Close
Match exact phrases with quote marks: e.g "Royal Dutch Shell" AND operator: e.g. Shell & BP OR operator: e.g. Shell | BP NOT operator: e.g. Shell -BP Use Brackets to group keywords: e.g. (Royal Dutch Shell)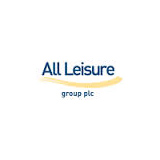 All Leisure Group Ord
Share Prices / Consumer Cyclicals / Hotels & Entertainment Services

Small Cap Report - QED, INL, IDH, ALL
LON:QED
by Paul Scott 26th Nov '12
· 0 comments · 3793 reads · 4 votes
"Results from Quintain Estates And Development (LON:QED) always interest me, as I've traded the shares in the past (profitably) several times, and have drilled into the numbers in some depth, been to…"
Half year review - Part 1
LON:ALLG
by CantEatValue 16th Jul '13
· 0 comments · 6960 reads · 5 votes
"As it's now (a bit over, I'm slightly late!) 6 months into the year it's time for a portfolio update. Whilst I think 6 months is an insanely short period to measure portfolio performance it's at least…"
Array Array Array