For a more advanced search, try a few operators as follows:
Close
Match exact phrases with quote marks: e.g "Royal Dutch Shell" AND operator: e.g. Shell & BP OR operator: e.g. Shell | BP NOT operator: e.g. Shell -BP Use Brackets to group keywords: e.g. (Royal Dutch Shell)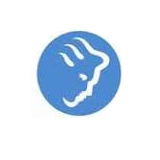 Pilat Media Global Ord
Share Prices / /
Small Cap Value Report (29 Aug) - VLK, PGB
LON:PEB
by Paul Scott 29th Aug '13
· 2 comments · 8077 reads · 10 votes
"Good evening! I apologise for today's report being very late, there have just been too many late nights & early mornings lately, and I just couldn't get out of bed this morning. Feeble excuse I kn…"
Small Cap Report (16 Apr) - WGB, UTW, PGB
LON:WGB
by Paul Scott 16th Apr '13
· 7 comments · 12047 reads · 9 votes
"Pre 8 a.m. comments Walker Greenbank (LON:WGB) is a company that I have liked for some time, and held the shares personally until recently, when I had a general tidy-up of my portfolio to bank some p…"
Array Array Array