For a more advanced search, try a few operators as follows:
Close
Match exact phrases with quote marks: e.g "Royal Dutch Shell" AND operator: e.g. Shell & BP OR operator: e.g. Shell | BP NOT operator: e.g. Shell -BP Use Brackets to group keywords: e.g. (Royal Dutch Shell)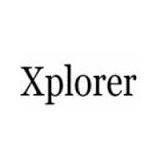 Xstrata Ord
Share Prices / /



One to Watch: Minco, a well kept secret?
LON:XTA
by Elias Jones 4th Feb '11
· 3 comments · 13731 reads · 12 votes
"Hidden within the depths of the alternative investment market is potentially one of its best kept secrets Minco (LON:MIO), an Irish based exploration and development company who has two very interesti…"


Glencore: is the IPO over-valued?
LON:GLEN
by AJ Sangha 28th May '11
· 4 comments · 6520 reads · 7 votes
"When such a large scale IPO hits the market, there are some concerns as whether this is a sign of the commodity cycle peaking. The Glencore IPO is the largest since General Motors sold shares in Novem…"

Array Array Array