We believe strongly in the power of systematic investing models & analysis to improve our stock picking and don't see why their benefits should only be enjoyed by those wealthy enough to invest in hedge funds. One CEO of a leading financial website recently told us that "There's no such thing as a private investor....there are only gamblers". We are here to disprove this thesis and develop the toolbox that thinking stock pickers need to beat the market. If you are a fundamentally-focused individual investor with a passion for the market, who is frustrated by the lack of good tools to make the best decisions, you've come to the right place. Like you, we want to play the investing game on a level footing with the institutions... and win!
Check out what we can offer
Just some of the tools that we are building include the following features:
Also - do check out our manifesto!
Our Team
We are a mix of software developers and finance people and most are both mixed together! We work on several continents and use the best web software and open source platforms to bring Stockopedia to life. From a standing start in 2009, Stockopedia has grown to reach over 100,000 unique visitors per month plus an additional 15,000 subscribers across social media networks like Twitter.

Edward Page Croft
is co-founder and CEO of Stockopedia. He has previously worked as an asset manager at Goldman Sachs, has a First Class Masters in Chemistry from Oxford and is a Zend Certified PHP Engineer.

Dave Brickell
is co-founder and COO of Stockopedia. He worked as an Investment Director at Candover, Morgan Stanley and CSFB. MA in Law from Oxford and MBA with Distinction from INSEAD.

Adil Baig is the CTO of Stockopedia. He is responsible for the technical wizardry behind the scenes. He holds a degree in Computer Science, was co-founder of a boutique consultancy and an early engineering hire at previous startups. He is also an occasional open source contributor.

Carl Wells is Head of Quantitative Research at Stockopedia. He has been a 'buy-side equity analyst' at Corkstreet Capital & JO Hambro Capital Management with stints at Goldman Sachs and Credit Suisse.

Ben Hobson is the Strategies Editor at Stockopedia. He was formerly the Editor of SmallCapNews.co.uk, and Acquisition Finance Magazine. He has a BA(Hons) in History from the University of Wales.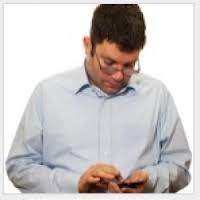 Paul Scott is the Small Cap Value Report Editor at Stockopedia. Paul trained as a chartered accountant with Price Waterhouse before spending 8 years as FD for a clothing retail chain.

Adam Collingburn is Head of Design at Stockopedia. Adam leads the brand and web-front end push having previously designed the secure enterprise collaboration software HighQ.
Gen Stevens is a Research Analyst at Stockopedia. She worked as an analyst at Henderson Global Investors and graduated from Trinity College Dublin.

Vishal Melmatti is Senior Software Developer at Stockopedia.

Hemant Thorat is Senior Web Developer at Stockopedia.
Contact Us
We are hard at work on a path to deliver everything we have promised but we are a small dedicated team that appreciates outside input. If you have ideas you would like to see implemented on the website, or would like to know more, you can contact us here.