2018 Investor sentiment report
In mid October 2018 I invited SCVR readers to participate in my annual Investor Sentiment survey. The organisers of Mello London also invited the attendees of Mello Chiswick to take part. 
By mid November, 167 people had responded so I closed the poll and presented the findings at Mello Chiswick yesterday. 
The survey seeks to understand private investor behaviour and feelings about the markets they invest in, in particular, what percentage of their portfolio is in cash today (vs 6 and 12 months ago); their outlook for the next 12 months; what return they have made to date in this calendar year and whether they use derivatives to hedge their portfolio. The last two questions were new this year. To see the 2017 report click here
Please bear in mind this survey ran during the market correction that took place in October and the subsequent "mood" swings in November and so reflects private investor behaviour and sentiment at that time. 
Headlines
26% of Investor portfolios were in cash vs 16% 12 months ago
Investors were mildly bearish about their markets prospects over the next 12 months at 3.76 (mean is 4 on a scale of 1-7 where 7 is very bullish and 1 is very bearish)
47% of investors had made 0% or negative returns in this calendar year
53% of investors' portfolios were positive this calendar year, on average 9.22% up.
91% of respondents don't use derivatives to hedge their portfolio
Respondents by portfolio size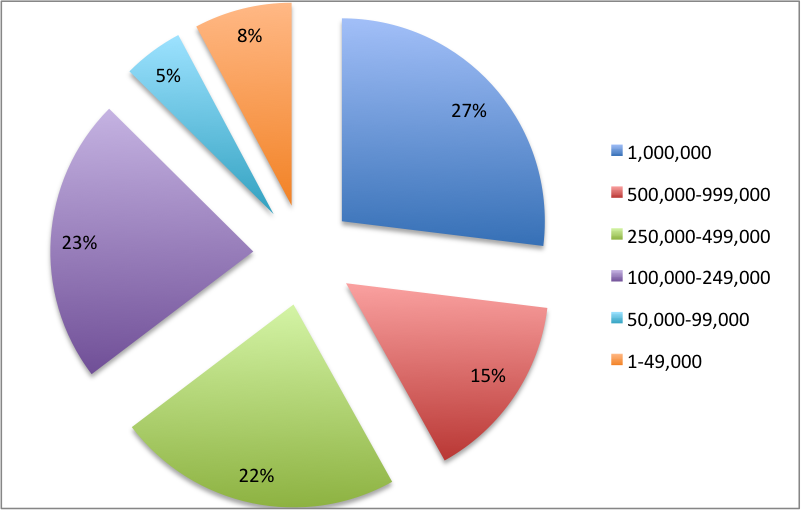 NB: Please note the sample size for the two smallest portfolio holders is too small to be statistically accurate.  

Proportion of portfolios in Cash vs 6 and 12 months ago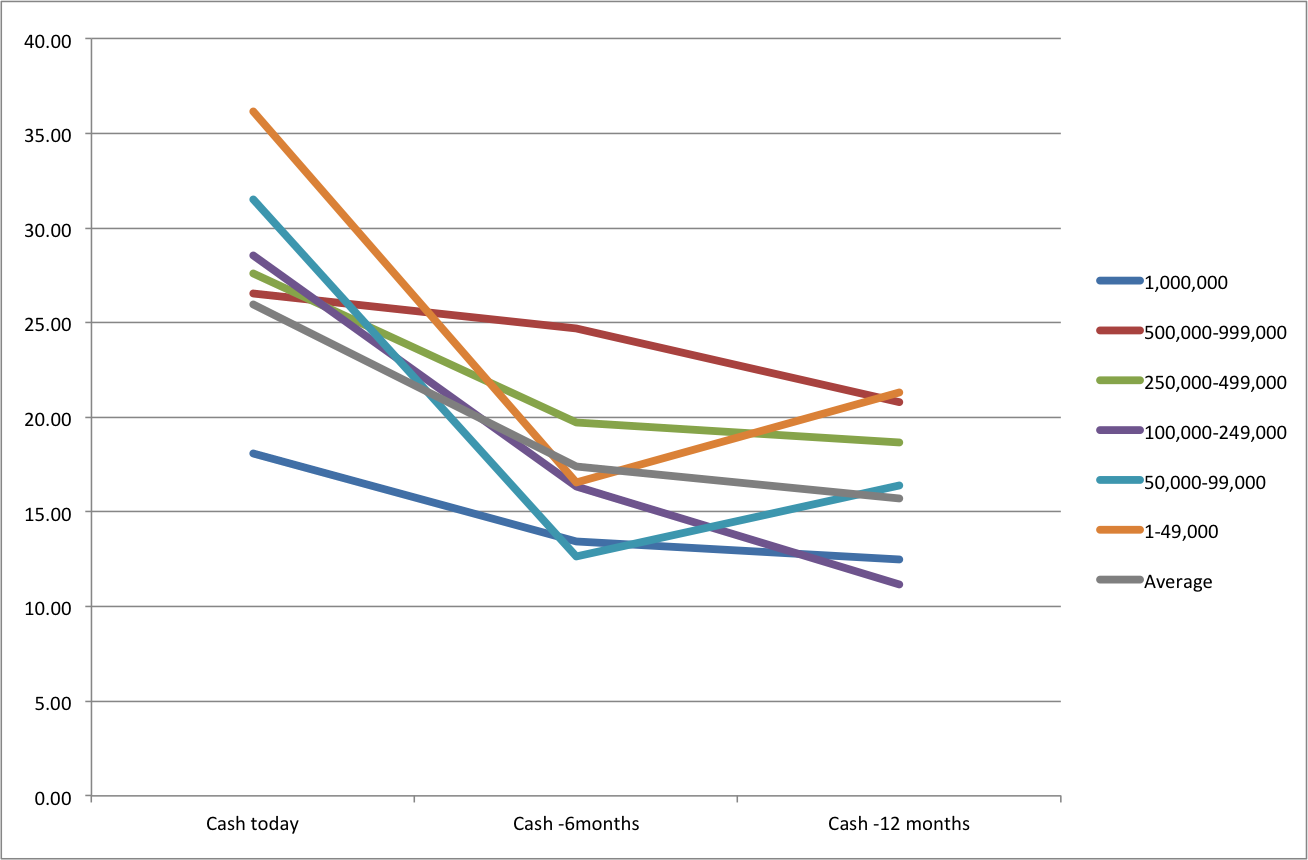 Sentiment by portfolio size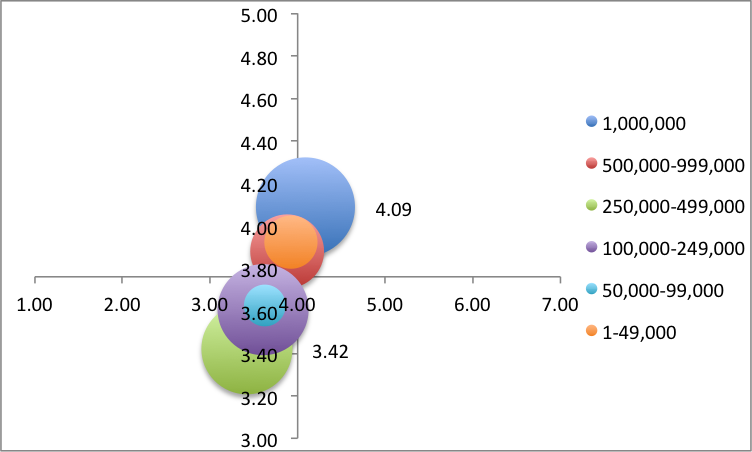 Please note the vertical axis is calibrated to the mean of 4 so groups to the right of the vertical line are bullish; anything to the left is bearish. Also, the horizontal axis is calibrated to the average so any groups below the…

Unlock the rest of this Article in 15 seconds
Already have an account?
Login here