A Guide to 2017's Winning and Losing Investing Styles
The FTSE All Share rose by around 7.8 percent in 2017. But if you look behind the scenes, you'll find that some parts of the market did exceptionally well, while other parts lagged.
In the past, if you wanted to know the finer details about these trends and what could be learnt from them, you'd have needed a hedge fund manager or a quant analyst to tell you. But not anymore. With the help of the StockRank Styles and RiskRatings, which we introduced this year, we can see exactly which types of investment approach worked in the market in 2017, and which didn't.
Understanding Style Investing
Back in April 2013 we launched the StockRanks as a way of seeing the investment strengths of any share. Stocks are scored and ranked based on their exposure to Quality, Value and Momentum (and we use a combination of many measures to make that calculation).
With the combined StockRank we've seen very clear outperformance from high ranking shares over the past four years - and that continued in 2017. Indeed, high StockRanks are the foundation of Ed Croft's NAPS portfolio, which he'll be reviewing in the coming days.

One of the advantages of exploring these Quality, Value and Momentum 'factors' is that their different combinations help pick out radically different styles of investing. These styles map to different investing tastes which come in and out of vogue in different market environments.

We explore these different styles in a lot of our articles on the Stockopedia site. But if you're new to this, here's an easy visual way to think about this framework: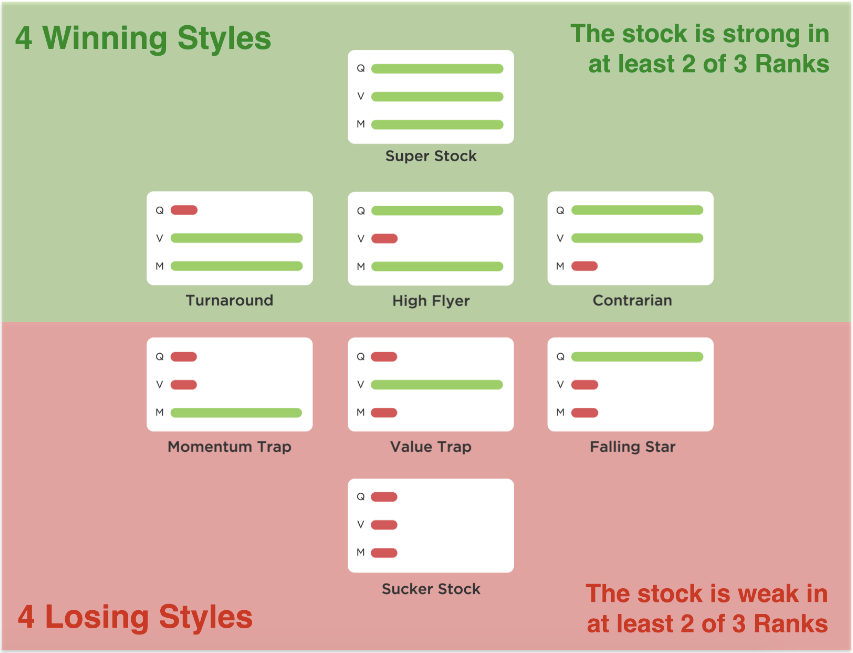 In essence, high exposure to at least two of the three factors (Quality, Value and Momentum) creates a winning style.

High Quality and Momentum (but poor Value) = High Flyers
High Quality and Value (but poor Momentum) = Contrarians
High Value and Momentum (but poor Quality) = Turnarounds
High Quality, Value and Momentum = Super Stocks.
Tom Firth and Oli Cooper, our analysts at Stockopedia, have crunched the performance figures, and their work in the following chart shows just how the StockRank Styles have done since the inception of the StockRanks in 2013.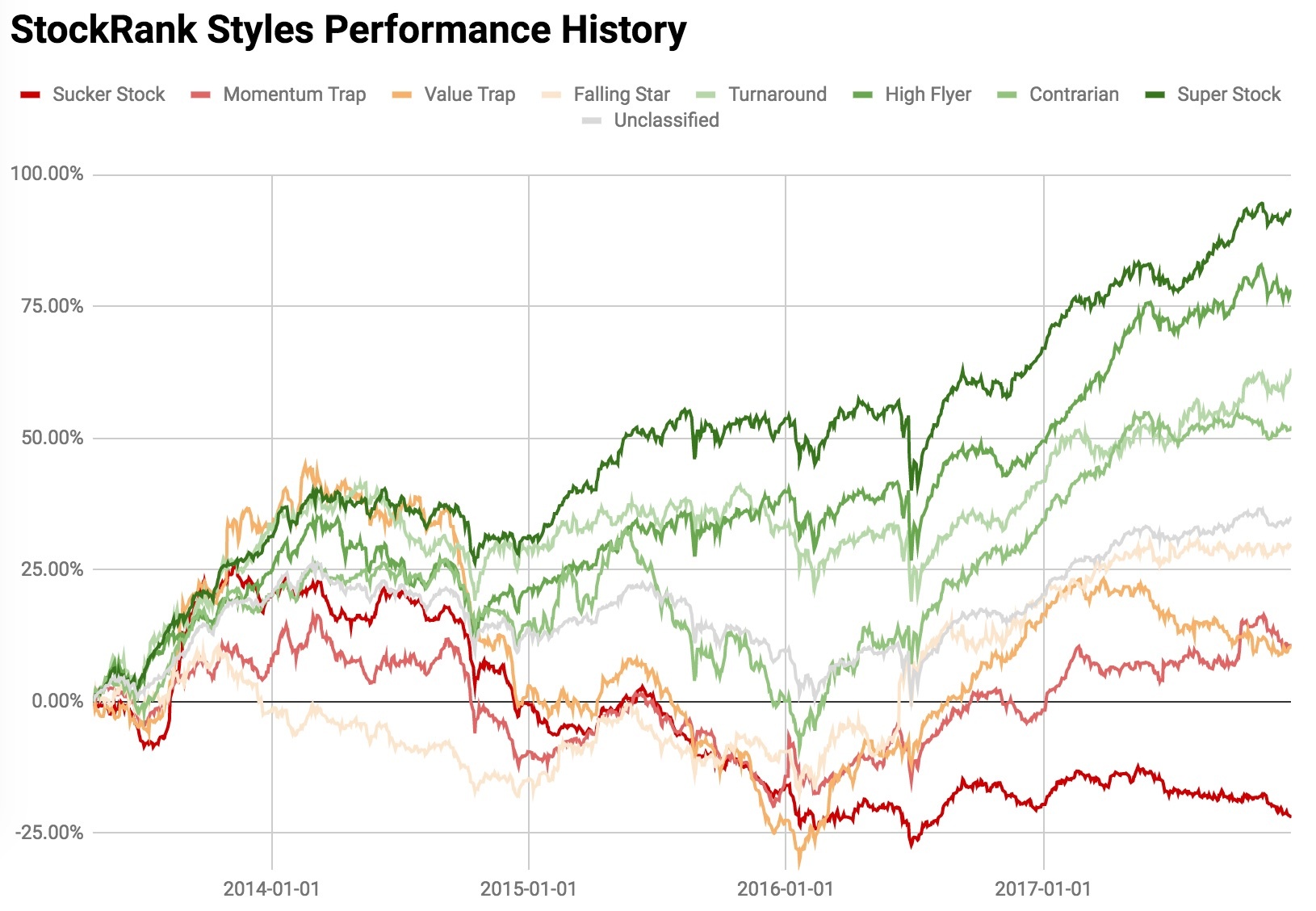 * 2013 data begins…

Finish reading with a 14 day trial
Already have an account?
Login here