A Guide to Investing in Indian Stock Markets
In his excellent book, The Growth Map, Lord O'Neill, formerly chief economist of Goldman Sachs, wrote that 'India could overtake Japan in the next 20-30 years to become the third largest economy in the world'. Some commentators even compare India to China. They explore whether India will grow faster than China and in the coming decades become the largest economy on Earth. It may be hard to imagine a former 'third world' country becoming a major economic powerhouse, but many historians will tell you that until the industrial revolution India together with China may have accounted for over 50% of global GDP. So perhaps it will merely be a case of history repeating itself (or back to the future, depending on which way you look at it).
In any event, if economic forecasts are accurate India may well offer many exciting opportunities for investors, particularly those hunting for dynamic growth stocks. So in this article I'll explore India's investment case and explain how UK investors might be able to take their first steps.
Why invest in Indian stocks?
Emerging Market
Jim O'Neill outlined several factors that may drive India's continued economic rise, the first factor being demographic growth. He explains that 'the world's largest populated nations should probably have the biggest economies', and adds that:

'India's demographics are astonishing. Over the next twenty-five or thirty-years, its working population might increase by the same number of people that currently live in the United States, 300 million'.
Population growth can often bring particularly good news to consumer goods companies. Dabur is the fourth largest consumer goods company in India and produces items ranging from Amla Hair Oil to Real fruit juice. Think of the company as an Indian Unilever. I've never used Amla Hair Oil personally but the brand is over 70 years old and had become India's largest selling hair oil brand by the end of the second world war. Amla remains popular today and I've even seen it on the shelves at my local Superdrug store. Looking beyond consumer goods, one would expect the number of telephone users to increase as India's middle class grows. This would be good news for Airtel, the largest cellular service provider in India, and also the third largest provider in the world.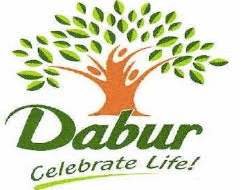 O'Neill…

Unlock the rest of this article with a 14 day trial
Already have an account?
Login here